About Thomas E. Seder, CFP®, CDFA™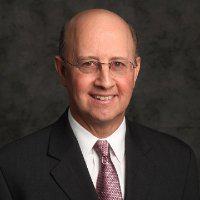 Thomas E. Seder, CFP®, CDFA™ is dedicated to helping individuals and businesses develop financial and investment strategies that align with their needs, goals and risk tolerances. Whether planning for retirement, saving for children's education, or dealing with the financial issues surrounding divorce, Tom's skills as a Wealth Strategist can help you navigate through the process.
More than twenty-five years of varied career and life experiences enable Tom to provide his clients with a knowledgeable perspective on financial matters. After a successful career in sales in the apparel industry, Tom worked as a Financial Advisor for a major brokerage house. In this capacity, he saw the particular financial difficulties which his divorcing clients were facing. As a result, he decided to become a Certified Divorce Financial Analyst to better address some of his clients' needs through the complex, and often overwhelming, process of divorce.
Tom graduated from Harvard magna cum laude with a BA in Psychology and Social Relations. He is a CFP® practitioner, a Certified Divorce Financial Analyst™, a trained Divorce Mediator and a Collaboratively Trained Financial Neutral. He is a past Treasurer of The Divorce Center and a member of the Institute for Divorce Financial Analysts, Financial Planning Association, Massachusetts Council on Family Mediation, and the Association of Divorce Financial Planners.
Tom is a lifelong resident of Belmont, Massachusetts. He has been an avid golfer and member of the Oakley Country Club in Watertown for more than thirty years. He is involved with the Beth El Temple Center in Belmont and the American Contract Bridge League. His adult children live in New York and the Washington, DC area.
He looks forward to extending his services to you and your family, to discuss financial strategies designed to fit your unique situation.