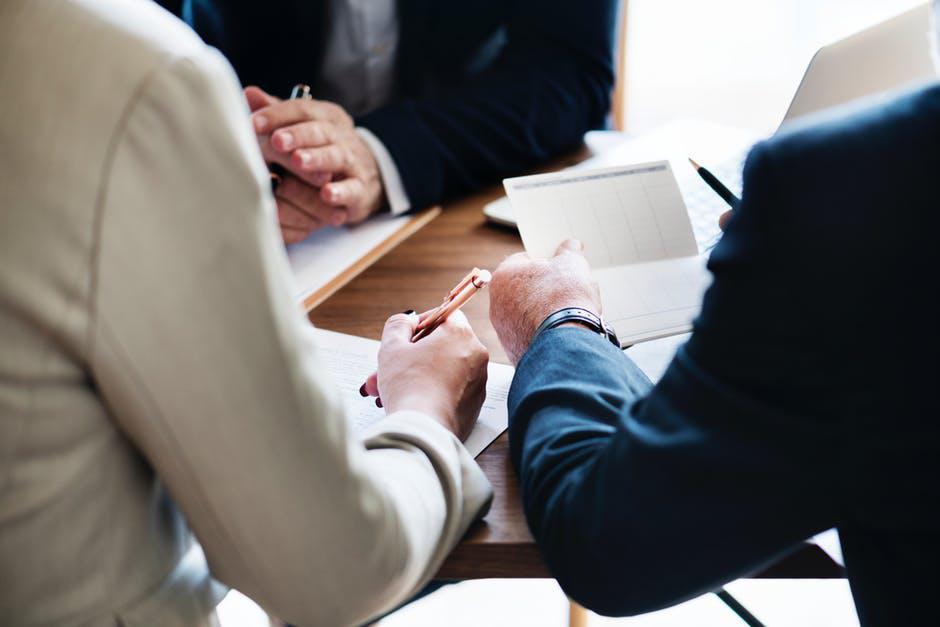 [thrive_headline_focus title="Financial Planner or Estate Planner: Which Do You Need?" orientation="left"]
Financial Planners and Estate Planners are two different professions that are often confused. There is some overlap between professionals in these fields, but their roles are rather distinct. When you are striving to make a long-term plan for a strong financial future, both financial planners and estate planners play a crucial role.
In fact, when you consider some of the most recent personal finance statistics, it becomes very clear that many Americans could really benefit from retaining the services of both a financial planner AND an estate planner. For instance, 33% of Americans have no money saved for retirement, 60% lack any form of an estate plan, and only 46% have money saved for emergencies. Better planning starts with understanding what both types of planners do.
What is a Financial Planner?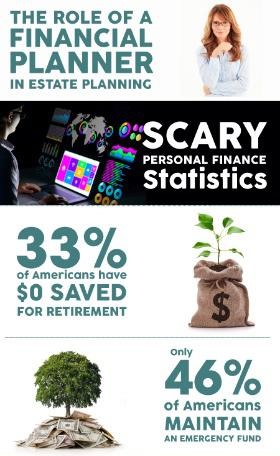 A financial planner is a professional who offers a wide range of services that can assist both individuals and businesses to accomplish their long-term financial goals and accumulate wealth. They fall into two categories:
Registered Investment Advisor

Certified Financial Planner
Certified Financial Planners (CFP) are required to comply with the Certified Financial Planner Board of Standards, which means they have a basic level of expertise backed by a larger organization. Ethically they have to work in your best interest.
Services provided by both financial advisors and CFPs include:
Insurance and tax planning

Financial risk management

Cash flow management
What is an Estate Planner?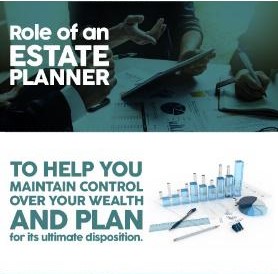 The goal of a financial planner is to assist with wealth accumulation. On the other hand, an estate planner can help you to make financial plans associated with your passing, which includes protecting the wealth that you have accumulated .
While you might believe only wealthy individuals need to work with an estate planner, you should consider the fact that everything you have accumulated in your life comprises your estate. Accumulated assets such as vehicles, furniture, bank accounts, life insurance, your home, and other personal possessions are all included in your estate.
Your assets become the property of the state if you die without a will or an estate plan in place , and your family members will not be able to claim them without paying legal fees and taxes. They will also have to face the stress of potential disagreements with other family members over how your property should be divided.
Besides planning for your passing, estate planning also involves creating a clear plan for your care if you become disabled , and it also covers naming guardians for underage children. Estate planning is a way to protect your family and your assets while reducing taxes and legal fees .
Which Do You Need?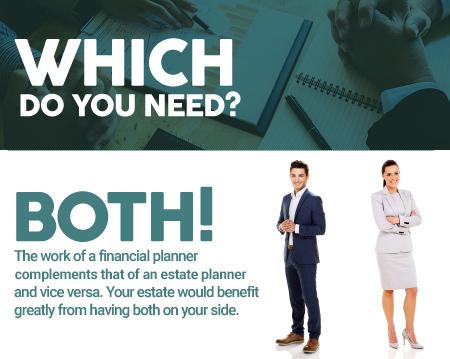 The roles of financial planners and estate planners are unique, and for this reason, you will benefit from working with both . While your financial planner helps you accumulate wealth, he or she can also prepare you for a meeting with an estate planner as part of your long-term strategy. This includes providing the estate planner with lists of beneficiaries, tax return documentation, lists of investments and a breakdown of income and expenses.
When you work with both a financial planner and an estate planner, they will keep you accountable by periodically reviewing your documentation and beneficiaries and making sure everything is updated and reviewed as necessary. By taking the time to work with both these professionals, no important decisions will be overlooked, and you will take control of your financial future.
Note: This article was authored by Kristin Dzialo, a partner at Eckert Byrne LLC, a Cambridge, MA law firm that provides tailored estate planning. Eckert Byrne LLC and Insight Financial Strategists LLC are separate and unaffiliated companies. This article is provided for educational and informational purposes only. While Insight Financial Strategists LLC believes the sources to be reliable, it makes no representations or warranties as to this or other third party content it makes available on its website and/or newsletter,  nor does it explicitly or implicitly endorse or approve the information provided.