By Chris Chen CFP | Financial Planning , Retirement Planning

Introduction
Transitioning to retirement while holding a mortgage isn't ideal, yet it happens more often than most people think.
An analysis from Lending Tree reported in Forbes stated that 19% of seniors in the top 50 metropolitan areas had a mortgage. And according to the Congressional Research Service, the amount of mortgage debt held by senior households has increased more than 500% over the past three decades.  So, if you are transitioning to your golden years with a mortgage in tow, you are not alone. 
Most financial planners offer the standard advice that it is not financially prudent to enter retirement with mortgage debt or any other debt for that matter. That makes sense, of course. Debt creates an additional expense burden that must be satisfied and a liability that may eventually claim an asset to be liquidated.
However,  the data above shows that it is becoming increasingly difficult to retire without a mortgage. And there are situations where it makes sense. Debt provides leverage and options to achieve goals that might be difficult to reach otherwise. 
Could it make sense?
It may sound obvious, but it bears reminding that getting a loan means that you can preserve other assets for other purposes. And many times, that makes sense.
For example, if your assets are tied in an illiquid investment, you may need the cash to buy that vacation house on Martha's Vineyard. We don't have to think exotic to find illiquid investments in our portfolios. Most retirement accounts, including 401(k)s and IRAs, have a form of limited liquidity. Because they are taxed at distribution, there are limits to the size of the distribution that is advisable to take in any given year. Taking too much may result in more taxes than you are comfortable with. A mortgage on your primary residence may be a solution in this kind of scenario.  
Some also have their wealth tied in other illiquid investments such as real estate or private placements. A mortgage may allow you the flexibility to enjoy life without liquidating assets.   
It also depends on the age of the mortgage. A key motivation to pay off a mortgage is to save interest payments. That is especially true at the beginning of the life of a mortgage. Then, most of the payments go to interest instead of principal. However, because mortgages amortize over time, most of the interest in the later life of a mortgage goes to the principal, with a decreasing percentage going to interest.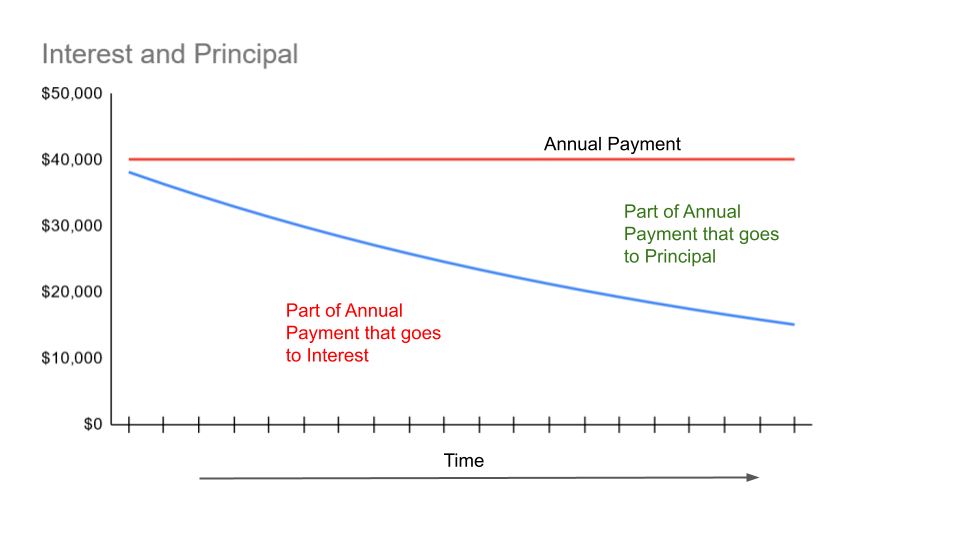 This doesn't mean that you cannot save interest payments by paying early; it just means that the amount that can be saved decreases with every payment. It may be less expensive to continue mortgage payments than paying early, depending on the financial situation.
Are There Other Benefits?
In most cases, mortgage interest is fixed. If you obtained your mortgage before the rate increases of the past half-year, it is a low interest. If your income is projected to increase, then the percentage that goes to mortgage payments will decrease. Over time, the mortgage becomes a smaller part of your budget. 
Keep Your Debt Under Control
However, there are criteria to observe. The first is that the debt payments should fit within your budget. If you have such debt, you should be able to pay it comfortably out of your retirement income. 
That can be confusing because people with retirement income continue to take from their retirement savings, such as Required Minimum Distributions. The key is to make sure with your Certified Financial Planner that it fits within the plan. 
Home equity loans (HELOC) may be different in a number of ways. The first is that there is often no amortization schedule, meaning that the HELOC will not get paid off unless you make a concerted effort.
When is it Acceptable to Retire With Mortgage Debt?
Few people plan to enter retirement with a mortgage. However, it happens. 
Parents may refinance a mortgage to fund college for their teenager. But unfortunately, with the rising cost of college and parents' sense of responsibility, many Moms and Dads end up in that situation. 
People often move before retirement, buy a new house and end up with a mortgage. That could be due to downsizing or a move to a sunnier state. In this circumstance, people often have a plan for their accumulated equity. Some of that could go to pay other debt, such as student loans or PARENT PLUS loans. Or it could go to investment, maybe even a real estate investment such as a rental or vacation home. 
In some cases, some of the equity of the house that was just sold goes to helping to fund retirement at a faster clip, i.e., spending. There are so many things that we can do with money!
As a result, there are situations in which it is perfectly acceptable to retire with mortgage debt. The key consideration is to make sure that it fits within your overall financial plan. 
Potential Benefit
There may be a long-term benefit: with a fixed interest rate, your mortgage payments will remain fixed while inflation pushes your income and the value of your home upward.  
And in today's inflationary environment, with inflation higher than mortgage interest rates, sometimes substantially, the value of a monthly mortgage payment decreases over time simply because money devalues due to inflation. 
In plain terms, this means it gradually becomes less expensive to pay a mortgage throughout retirement as long as that debt is locked in at a fixed rate and income rises.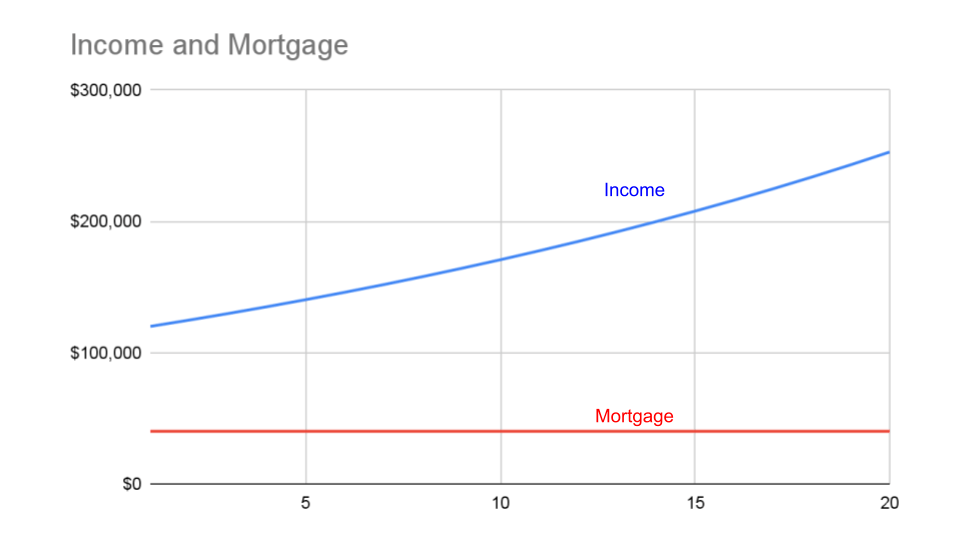 What Not to do in the Context of Retiring With Mortgage Debt
If you feel it is prudent to pay off your mortgage as you transition to retirement, take some time to review the pros and cons. 
If you pay off the mortgage early in its life, you could be saving a lot of interest payments. Although, as noted previously, a low mortgage interest rate in a high inflation environment may well pay for itself. 
Consider the Opportunity Cost of Paying off Your Mortgage
There can be a significant opportunity cost to paying off a mortgage early. It is even greater when paying off a mortgage that has aged for years or decades. For example, suppose you are collecting Social Security, pension payments, or other income adjusted for inflation, and there are no or few liquid post-tax assets. In that case, it might not make financial sense to pay off the entirety of the mortgage in one fell swoop. 
Doing so could leave you without an emergency fund or liquidity.  
How to decide?
When in doubt, run the numbers. Meet with a Certified Financial Planner to estimate the potential returns from investments or the cost to liquidate. Then, compare those anticipated returns with the interest that accumulates from holding your mortgage debt during retirement, paying the monthly minimum as you have for years or decades. If your investment returns are likely to outpace the money lost from the mortgage interest accumulation, it may be in your financial interest to use your financial nest egg to invest rather than pay off the balance of your mortgage, keeping in mind, of course, that there are no guarantees in investment.
Don't let Emotions Override Logic
Like most homeowners, you are yearning to own your home outright and fire the bank as a co-owner. And if you are like most retirees, having a mortgage will make you uncomfortable.
You may also be tired of paying hundreds or thousands of dollars each month simply to have a roof over your head that you can call your own. 
However, it is a mistake to let mortgage debt, or any other money issue for that matter, become an overly emotional issue. But, unfortunately, it is also hard not to. 
Instead of paying a potentially steep financial price to eliminate your mortgage just ahead of retirement or soon after retiring, take the logical approach by meeting with your Certified Financial Planner. Your financial planner will delve into the nuances of your unique financial situation and then detail the advantages and disadvantages of holding the mortgage until its term ends or paying it off as you segue into retirement.