About Chris Chen, CFP®, CDFA™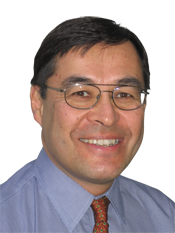 Chris Chen, CFP® helps individuals and families plan difficult life transitions such as retirement and divorce.
His cost-effective and tax-efficient strategies help clients achieve their long term financial goals with wealth preservation, retirement income planning, and legacy planning. His calming confidence and knowledgeable guidance through complex financial transitions can help clients gain a sense of security and reassurance for their financial future.
Chris's career in financial services followed a rewarding career in strategic business management during which he lived, worked, and grew successful businesses in the US, Asia/ Pacific and Europe. He earned his Bachelor's degree in Economics and his MBA in Finance.  He completed the Financial Planning program at Boston University. He is also a CFP® practitioner, and a Certified Divorce Financial Analyst™.  He trained as a financial neutral at the Massachusetts Collaborative Law Council.  He is also a trained Mediator in accordance with M.G.L. ch.233 § 23C.
Chris has been widely quoted in the Boston Globe, New York Times, Forbes, CNBC, Wall Street Journal, Marketwatch, Investment News and Bloomberg.  He has also been published in the Boston Globe, Kiplinger and Investopedia.
Chris is the Treasurer of the Association of Divorce Financial Planners. He was the founding Director of the Greater Boston Chapter of the Association of Divorce Financial Planners.  He is a member of the Financial Planning Association, the Divorce Center and the Massachusetts Council on Family Mediation. 
About Thomas E. Seder, CFP®, CDFA™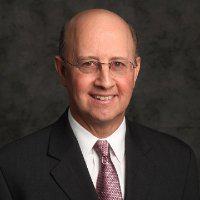 Thomas E. Seder, CFP®, CDFA™ is dedicated to helping individuals and businesses develop financial and investment strategies that align with their needs, goals and risk tolerances. Whether planning for retirement, saving for children's education, or dealing with the financial issues surrounding divorce, Tom's skills as a Wealth Strategist can help you navigate through the process.
 More than twenty-five years of varied career and life experiences enable Tom to provide his clients with a knowledgeable perspective on financial matters.  After a successful career in sales in the apparel industry, Tom worked as a Financial Advisor for a major brokerage house. In this capacity, he saw the particular financial difficulties which his divorcing clients were facing. As a result, he decided to become a Certified Divorce Financial Analyst to better address some of his clients' needs through the complex, and often overwhelming, process of divorce.
Tom graduated from Harvard magna cum laude with a BA in Psychology and Social Relations. He is a CFP® practitioner, a Certified Divorce Financial Analyst™, a trained Divorce Mediator and a Collaboratively Trained Financial Neutral. He is a past Treasurer of The Divorce Center and a member of the Institute for Divorce Financial Analysts, Financial Planning Association, Massachusetts Council on Family Mediation, and the Association of Divorce Financial Planners.
Tom is a lifelong resident of Belmont, Massachusetts. He has been an avid golfer and member of the Oakley Country Club in Watertown for more than thirty years. He is involved with the Beth El Temple Center in Belmont and the American Contract Bridge League. His adult children live in New York and the Washington, DC area.
He looks forward to extending his services to you and your family, to discuss financial strategies designed to fit your unique situation.
About James C. Wood, Jr.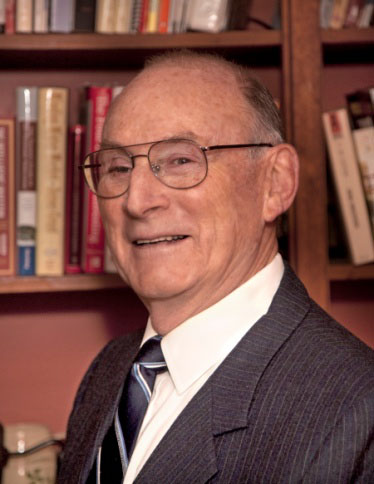 As a Wealth Strategist, Jim is focused on developing the wealth management strategies for business owners and executives and for professionals at all stages of their life's journey.  He starts this process with a thorough understanding of where you are and where you want to proceed with your wealth management needs.

With many years of business experience with large corporations as well as small businesses and as a CEO and Managing Partner of his own business, Jim can relate to where you are in your business or as an individual striving to meet what seem to be ever pressing challenges.
He has a Bachelors Degree in Electrical Engineering from the Virginia Military Institute and has passed the Series 65, Uniform Investment Adviser Law Exam.

Jim is a long term resident of Lexington, Massachusetts with interest in Town Governance (25 year Town Meeting member) and with a dedication to improving our environment, is currently a member of the Lexington Tree Committee, serving since its inception in 2000. His two adult children live and work in the Boston area. Jim is blessed with 3 grandchildren.
He looks forward to the privilege of working with you in developing your wealth management plans for a secure future.
Many clients of Insight Financial Strategists LLC live in Lexington MA, Arlington MA, Bedford MA, Newton MA, Boston, Brookline, Weston MA, Waltham, Cambridge MA, Lincoln NA, Watertown, Wayland MA, Wellesley, Winchester MA.