Getting help when you need it most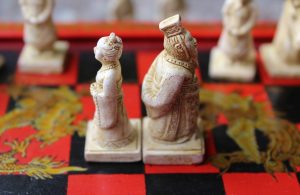 When "Lindy" was trying to figure out the implications of the latest divorce settlement offer that she received from her soon-to-be ex-husband "Ted," she panicked. She would have asked her lawyer for
guidance, as 79% of divorcing individuals end up doing, but.
The previous offer had come two days before their last court appearance. There was just not enough time to understand the implications of the various components of the offer and assess whether it was an equitable division of marital assets. Lindy was just too nervous to make the decision "on the steps of the courthouse", so she said no.
Even Lindy's lawyer was happy with the process
Clearly, there is something wrong with a process in which the financial outcome is so critical to both parties but people like Lindy and Ted get no professional financial support despite spending substantial sums of money litigating a divorce. Yet it is not surprising. ranging from shorter-term tax issues to longer-term financial planning issues.  Divorce lawyers have enough on their hands with the legal issues of divorce. Increasingly, , which inevitably have a lasting impact on their quality of life and stability long after the divorce itself is finalized.
According to a recent survey conducted by the Institute of Divorce Financial Analysts, . According to this same survey, and 40% of those mediating their divorces feel the same way.
No wonder divorce financial planning has risen as a specialty. Professionals dedicated to meeting the needs of divorcing individuals can help people such as Lindy and Ted understand the financial issues of divorce, negotiate settlements and recover into a financially stable post-divorce life.
In Lindy's case, she was fortunate to be referred to a Divorce Financial Planner by a divorce coach. Divorce Financial Planners build on financial expertise often acquired by Certified Financial Planners (CFP®) or Certified Public Accountants (CPAs). They also often hold the Certified Divorce Financial Analyst (CDFA®) designation. They excel in their ability to simplify the complex financial issues of divorce so that people like Lindy and Ted can understand the consequences of their decisions and plan accordingly for their separate futures. In addition, Divorce Financial Planners bring to the table an understanding of tax issues in divorce, employee stock options, retirement plans, pension plans, Social Security, real estate and long-term financial planning.
They help assess potential outcomes of strategies such as trading home equity for ownership of retirement accounts—is that a good idea for you for the long term?
In Lindy's case, the new offer seemed to address her needs better. Ted offered to give Lindy more of the 401(k) in exchange for keeping his pension. In addition, Ted offered more alimony.
However, Ted's offer was still not clear about his employee stock options, as he did not know how to value them. In addition, the offer did not address the issue of college funding for their 13 year old daughter.
Lindy's Divorce Financial Planner carefully reviewed the settlement offer in light of her individual circumstances, explained the various issues and made recommendations for her lawyer. After some more negotiations, Lindy and Ted were able to come to an agreement and avoid a costly trial. , as it helped him to focus on his area of expertise: writing the agreement and managing the legal process.
A previous version of this post was published in Kiplinger