By Chris Chen CFP | Financial Planning , Retirement Planning , Risk Management
Should you cancel your LTC insurance?

Long Term Care (LTC)
LTC can be a stressful subject to discuss, especially when costs are addressed. The reality is that Long Term Care is expensive. According to Genworth, a prominent provider of Long Term Care insurance, the median national cost of a stay at an assisted living facility is $48,000 annually in 2018. The total long term care costs, over someone's lifetime, ends up being much larger depending on where and how long a person will be needing it.
For example, the median cost of assisted living in New Jersey in 2018 was $72,780, according to Genworth. If someone were to stay at an assisted living facility for three years, the cost would be in excess of $200,000. Nursing home care could be even more expensive.
Aside from overall unpleasantness, a key issue with planning for LTC is the uncertainty. 70% of Americans will need it. But how much, and for how long? LTC is often the most unpredictable expense of retirement, and the least planned for.
Even insurance companies have difficulty ascertaining the cost. Large long term care insurance companies such as John Hancock have left the field and no longer offer LTC policies to the general public. Others, including Genworth and Mass Mutual, have been struggling with State Insurance Commissions to increase premiums. Recently, Genworth was approved to increase premiums by 58% in 22 States.
According to the Federal Government, Long Term Care is the range of services and support you will need to meet health and personal care needs over a long period of time when you are unable to provide it for yourself. LTC is not medical care, but rather assistance with the basic personal tasks of everyday life.
The fact is that most of us will require some form of long term care usually toward the latter part of our lives
. Given the high probability, and the high level of expense, it is something that needs to be addressed in our financial and retirement plans.
We have plenty of statistics on how LTC affects us as a whole, but very few on how it will affect us individually. Are we going to be part of the 70%, or can we avoid it and be part of the 30%. We just don't have a very good way to predict how much long term care we will need, when we will need it, and how much it will cost. This is precisely why long term care planning is necessary as part of normal financial or retirement planning.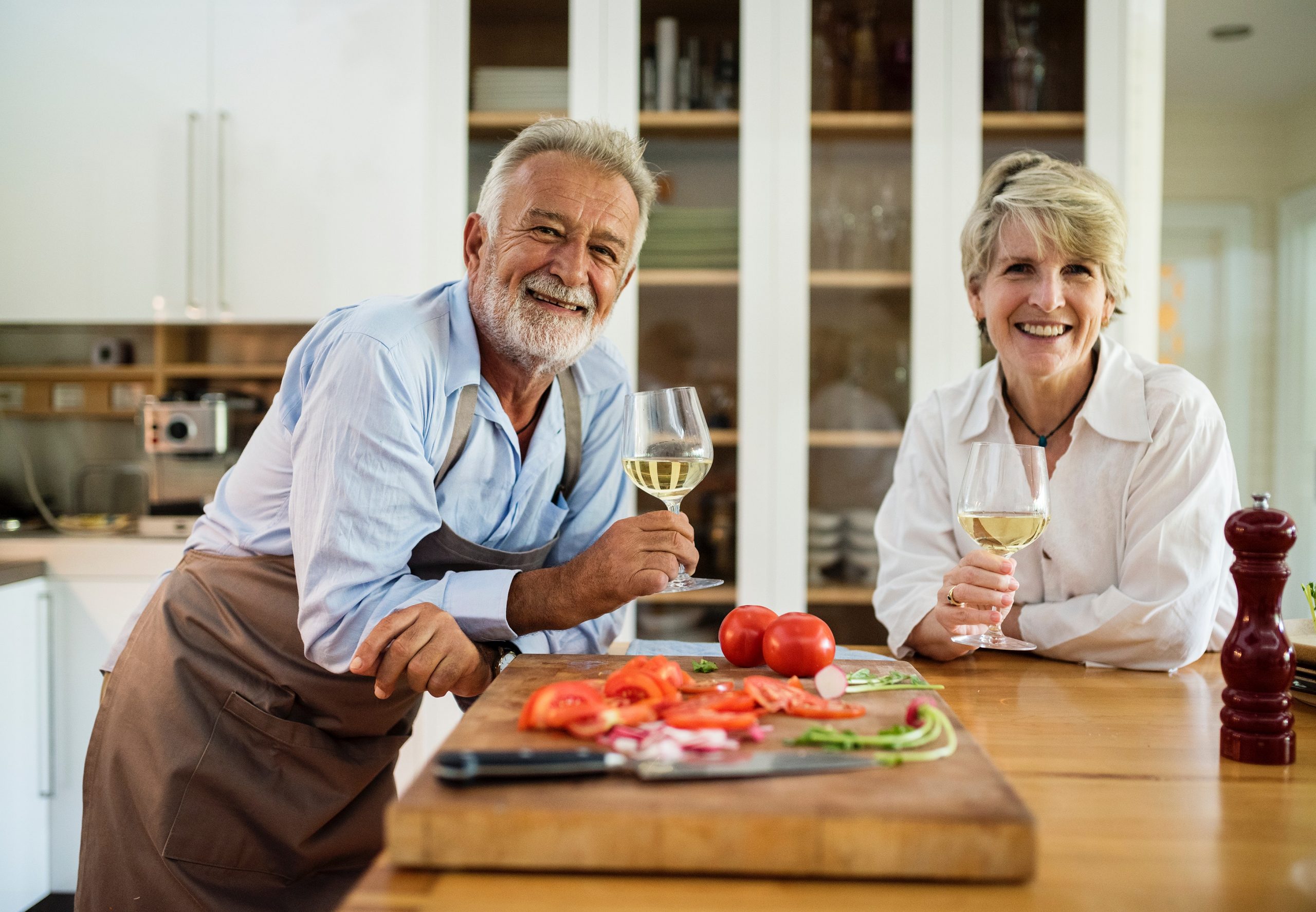 Who Pays for Long Term Care?
People often assume that Medicare or Medigap (the supplemental coverage for Medicare), or even regular health insurance will cover the cost of their Long Term Care facilities.
Unfortunately, that is incorrect. Medicare is set up to cover only direct medical expenses, such as doctor and hospital visits, tests, and medicine. When it comes to issues of old age care, Medicare is not involved.
In general, most people without a plan who need Long Term Care will pay for it out of their own assets. Once there is no money left, Medicaid will usually take over. This approach works best for people who have enough assets to cover the other foreseeable circumstances in their future.
It is good to know that Medicaid is there, should we need it. However, planning for Medicaid to take over is a backup plan at best.
How do I protect my assets from nursing homes?
A close alternative to spending your own money and then letting Medicaid take over is actually to plan for Medicaid to take over. That involves creating a trust in which to put your assets so they can be protected in the event that long term care is needed. When that happens, the assets remain safely in the trust, and Medicaid pays for your long term care. You should keep in mind that Medicaid is taxpayer-funded, and as with other government programs, it is periodically under stress for funding. In other words, it is not easy to predict with certainty that such a plan would work, especially if it is much in the future.
Long Term Care Insurance
For others, purchasing a long term care insurance policy may be a better alternative. In exchange for the premiums, the insurance company commits to pay the amount contracted for. Effectively, the policy covers a significant percentage of the uncertainty generated by long term care. That amount can vary to take into account your own circumstances.
Who needs Long Term Care Insurance?
Long Term Care Insurance can help to preserve assets for other goals, including for legacy
. It can also help you determine the level of care that you would like when you have a need for long term care.
From a tax viewpoint, it is worth noting that some of the premiums for most standard LTC policies available today may be deductible from taxable income within the limits specified by the IRS, especially for business owners. Also, up to certain limits, benefits are not taxed as income. Take this favorable tax treatment as a sign that Uncle Sam would like to encourage you to be covered (and not use Medicaid)!
The challenge with LTC insurance is that insurance companies have miscalculated the premiums required to cover their costs. As a result, premium increases, including the one mentioned earlier from Genworth, have shocked pre-retirees and retirees alike, resulting in a considerable debate about whether to drop LTC insurance policies altogether.
The financial impact of premium increases is real. It is a painful hit on a sore subject. And as with any price increase like that, the impulse is just to cancel.
However, canceling would be a mistake for many people. The cost of LTC must be covered somehow, and if not through insurance, it is usually through your own assets. However, it does provide an opportunity to reconsider the issue with your financial planner. Most people affected by price increases bought their policy many years ago. It would be beneficial to re-analyze the LTC need and the benefits of the policy. You may find out that you are over-insured, or underinsured. And then you can figure out a way forward on how to right-size your coverage.
According to Tara Bernard at the New York Times analyzing your LTC coverage can even lead to a renegotiation of the policy, especially if you are reducing the benefits.
Long Term Care insurance helps pay for long term care expenses, helps preserve your assets and your legacy. Also, a portion of the premium is potentially tax-deductible. So why are so many people resistant to traditional Long Term Care insurance?
First, as we mentioned before, it is expensive. Although, it is worth noting that the cumulative cost of LTC insurance premiums is often less than the cost of Long Term Care itself!
Second, the possibility that the insurance policy may not be used, as in the case of death happening suddenly, is enough to stop many people from acquiring Long Term Care insurance. In this paradigm, the thought of paying premiums for years, and not collecting a benefit would make the insurance a waste.
Don't Waste the Premiums
To counter this objection, the insurance industry has created products that allow you to "not waste the premiums." These products allow you to purchase an annuity or a life insurance policy with a special "rider" that allows their conversion to an LTC policy should the need arise.
These products allow you to get Long Term Care coverage if needed, and allow repurposing the funds in case the Long Term Care benefit is not used. The details of these products are beyond the scope 0of this post. Suffice it to say, that these alternatives can provide a lot of flexibility, at a cost, in a financial plan. For people who have significant assets that are not needed for their retirement plan, these alternatives may be worth considering.
Should I cancel my LTC insurance?
Because of the increases in premiums that are sweeping the LTC insurance industry, many people are wondering if long term care insurance is worth it and if they should cancel their policies
. There is no easy answer to that question. The increased cost can be burdensome. But the other side to this question is if you cancel your insurance because of the premium increase, how are you going to pay for your Long Term Care expenses when they occur?
The answer is different for everyone. Being a financial planner and number geek, I believe that the answer for many resides in comparing the costs and the benefits. For most people that will result in keeping your insurance. If you are not sure, schedule a call with me, and we can review.
LTC can be a significant expense. As such, it needs to be factored into your overall retirement plan. The four approaches discussed (pay out of assets, Medicaid planning, traditional long term care insurance, and "not waste the premium" alternatives) all offer different benefits and should be matched to the right circumstance and individual preference.
In my experience, most people find it liberating to include LTC in a retirement plan formally, and know what is planned and how much is planned for. It then leaves greater flexibility to focus on the fun aspects of life!
If you need to figure out which option works best for you, schedule a conversation with me today!
Check our other posts on Long Term Care:
Long Term Care Considerations for Retirement Planning
How Jill Can Plan To Pay for Long Term Care