[thrive_headline_focus title="Planning for Long Term Care" orientation="left"]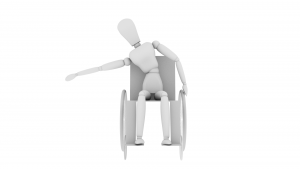 Living Long.   We are, and that is the problem.
However, without early financial planning we may not" live long" in prosperity. Many of us will outlive our resources. According to the Social Security Administration, the average 65 year old woman will live to 86. The Federal Government says that 70% of people turning age 65 will use some form of long term care" .
Do you have an integrated financial plan that takes the high likelihood that you will need to cover Long Term Care cost into consideration?  [pullquote align="normal"]The need for long term care will affect all of us in one way or the other [/pullquote]
The Cost of Long Term Care
If we do end up in a nursing home, the AVERAGE cost today is $76,000 for one year in a nursing home according to the American Association for Long Term Care Insurance (AALTCI).  In Massachusetts the average cost of a private room in a nursing home is $141,894 .
Long Term Care is not something that we rush to buy.  Before you delay it too long, you may want to consider how the denial rate goes up with age.  If you wait too long you may not be able to get it. Review the information at both the LongTermCare.gov and the AALTCI web site for a broader understanding of these topics.
| | |
| --- | --- |
|   Age | Coverage Denial Rate |
| 40-49 | 11% |
| 50-59 | 16% |
| 60-69 | 24% |
In broad terms, there are four ways to fund long term care :
Spend out of your own funds.  You need to make sure that there will be enough.  Consult a financial planner to make sure that this is the case

Medicaid planning.  With this method you would be putting your asset in a trust that would shelter them from the government.  Medicaid would end up paying for long term are.  This is a complicated procedure that requires careful financial and legal planning.

Long Term Care insurance. With this method, a senior can shift the responsibility for long term care  expenses to a third party.

A combination of the above.  For instance many people end up using a combination of spending their own funds and long term care insurance.
What Does Long Term Care Insurance Buy?
Most Long Term Care Insurance Policies buy you a "Pool of Money" that can be used for home care or long term care facilities such as assisted living, nursing home and adult day care.  Importantly, most seniors prefer to stay home as long as possible.  Many long term care policies will pay for home care.  For example, 40% of people buying a Long Term Care Policy bought a policy with 3-year of benefits (with an inflation rider) valued at $165,000. Costs and policy benefits vary greatly from company to company and policy to policy so close attention to detail is required as is a financial soundness assessment of the insurance company under consideration.
Wealth Management often ties in different disciplines. Planning for long term care needs to ensure that all the other parts of the retirement puzzle (investments, cash flow planning, other insurance, tax planning, and estate planning) are tied together.
The need for funding Long Term Care will affect all of us in one way or another . Give yourself your best chance of a good outcome by starting your planning now to avoid what could become a crisis.
A Previous version of this post appeared in the Colonial Times of Lexington MA