By Chris Chen CFP | Financial Planning , Investment Planning , Tax Planning
The Dirty Dozen Tax Scams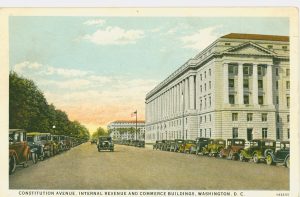 I recently read the IRS Dirty Dozen Tax Scams, 2015 edition, the government's annual guide for taxpayers to potential tax scams, so you wouldn't have to!
The first item of interest, although at the bottom of the IRS list, are issues with various phone or email scams.  "Whether it's a phone scam or scheme to steal a taxpayer's identity, there are simple steps [for consumers] to take to help stop these con artists," IRS Commissioner John Koskinen says.
At the top of the list of things the IRS wants us to beware of are telephone and email scams. If someone calls claiming to be from the IRS and pressures you to give him or her money, hang up. If you receive an email from someone claiming to be with the IRS and asking for personal information or money, delete it.
The IRS also advises that taxpayers stay on the alert for identity theft, especially around tax time.
(earlier versions of this posts were published on nerdwallet and the Christian Science Monitor)